Swim Shorts
Dive into the unique world of the new Smile swimwear collection with vibrant colors, fresh designs, perfect patterns and details…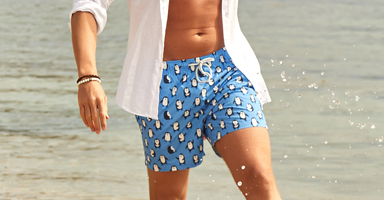 {{translate.filter}}
{{F.NAME}}
{{F.MIN_SELECTED}}
-
{{F.MAX_SELECTED}}
{{translate.price}}
{{price.MIN_SELECTED}} {{target_currency}}
{{price.MAX_SELECTED}} {{target_currency}}
Total of 11 products are displayed.
Total of 11 products are displayed.
SWIM SHORTS
The Smile 2021 summer swim shorts collection is the product of a meticulous work, from fabric selection to colors, from accessory details to workmanship. With its fast-drying fabrics, soft touches and vibrant colors, you will be comfortable at the pool or at the sea, and you will not compromise on your elegance. Perfectionist Patterns The molds of the models with elastic waistband have been perfected as a result of many years of expertise; neither narrow nor wide, just right on you. In addition to being stylish, the molds provide maximum freedom of movement and ensure your comfort both in the water and on the beach. The Difference Is In The Details The little details required in the sea and in the pool were taken into account while preparing the Smile shorts. The hanger inside the product gives you the opportunity to easily secure your shorts after the sea or pool. The ziplock bag supplied with the shorts will not only allow you to put your wet shorts in your bag in a leakproof way, but also allow you to store various beach accessories and creams if desired. The cork key ring that comes with the Smile swim shorts is designed to prevent your key or other valuable accessories from sinking if you drop them into the water by the sea or pool. The interior key pocket on some of our models functions to keep your most common small items in your shorts. Comfort is always at the forefront Details such as the elastic waistband, soft and non-irritating inner mesh, and the soft rubber band on the inner legs that eliminate the friction against the legs are proof of how much importance is given to comfort in Smile. Stylish in Any Occasion You can use Smile sea shorts not only for swimming, but also for beach and water sports, sunbathing, walking with a plain pique t-shirt or a solid color linen shirt. In this regard, you can find combination suggestions from our expert staff in our stores and in our combination suggestions on our website.